Tank Truck Manufacturing, Modification and Repairs - MONTREAL
Based in Montréal, CITERNES GIRARD & COULOMBE specializes in tank truck inspection, manufacturing and repairs.
We manufacture, inspect and repair
tank trucks.
About us
Design, Modification and Reconditioning of All Kinds of Tank Trucks in Montréal
Our team inspects, builds, modifies and repairs tanks for a wide range of heavy vehicles, including:
Utility trucks used in mining
Street sprinklers
Liquid transport trucks
Fuel transport trucks
You can count on CITERNES GIRARD & COULOMBE regardless of your tanker's dimensions and characteristics. Using high-quality materials like aluminum, steel and stainless steel, we guarantee strong, robust and long-lasting equipment.
We use high-quality materials like aluminum, steel and stainless steel to manufacture your tankers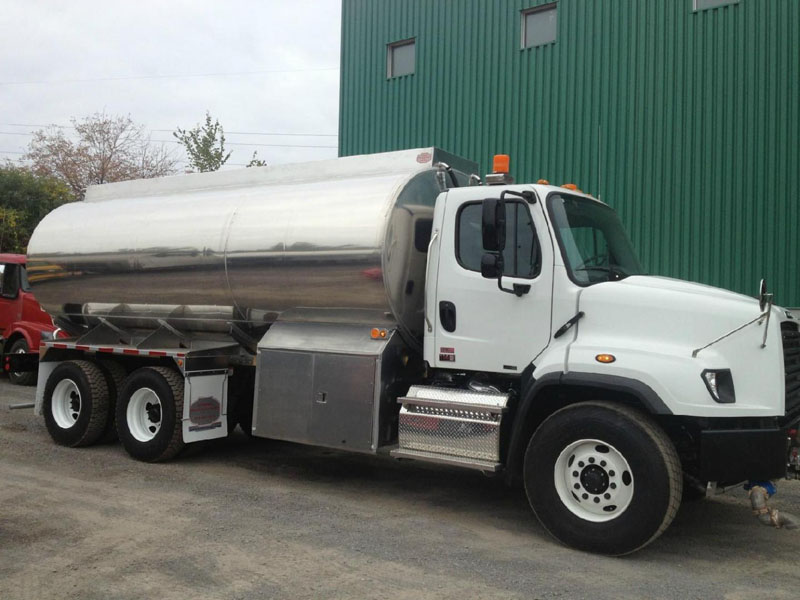 Get in touch with us for
more information.
CITERNES GIRARD & COULOMBE INC.

So Much More Than Just Tank Truck Manufacturing and Repair
Client satisfaction is our priority, which is why we are committed to offering you exceptional products and services.
With extensive expertise in welding, mechanics and metal handling and assembly, our versatile team will gladly manufacture your holding tanks for asphalt, fire trucks, etc. 
Moreover, we also manufacture, maintain and repair asphalt spreaders.
Our service area covers Montréal, Longueuil, Laval and the surroundings.
We also build holding tanks for asphalt and fire trucks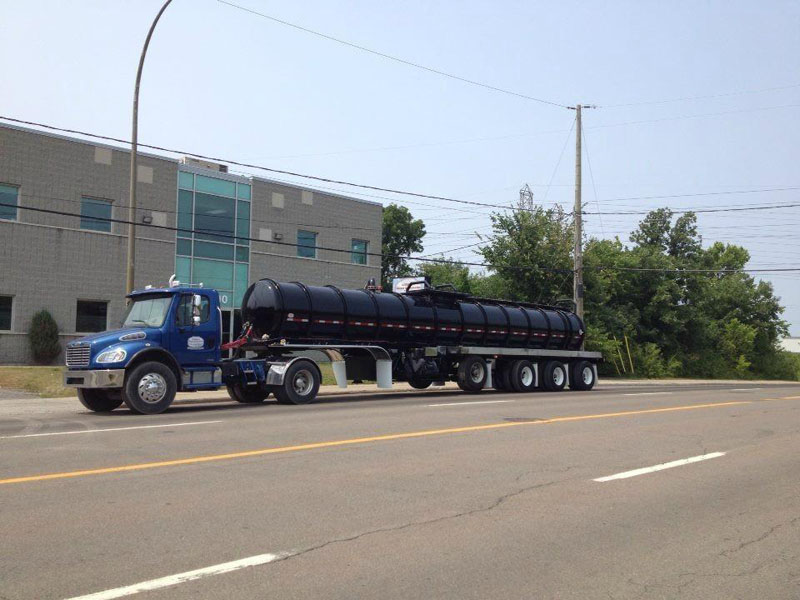 Why Choose Us?
We have over 25 years of industry experience.
Our after-sales service extends over several years.
Accreditations and Certifications
We have garnered accreditations and certifications from the Ministry of Transport of Canada, the RBQ, The National Board and the American Society of Mechanical Engineers.
Our company is the exclusive distributor of the Bearcat brand (a supplier of asphalt spreaders).
Contact us to request a quote.
Our company guarantees professional service, whether for tank manufacturing, modification or repair. We also sell, maintain and repair asphalt spreaders.
Citernes Girard & Coulombe Inc. is committed to ensuring that the collection and processing of data carried out by our
citernesgc.com
site complies with the General Data Protection Regulations (GDPR) and the Data Protection Act. To know and exercise your rights, particularly concerning the withdrawal of consent to the use of collected data, please consult our
privacy policy